Security Monitoring
Security Monitoring, Solves the real problem! With a smart device such as the Agrex, you can instantly realize an intelligent and secure physical facility! This is our core mission, whether it's a warehouse, a retail store, your home, or any other space that requires intelligent and secure protection.
Security When it comes to safety, AI will be more efficient than ever before. The Agrex.ai AIVIS will provide you with a complete camera system that works in real-time and offers advanced notification processing, which means no more diligent searching for details and patterns because all of the work will already be done for you by the AIVIS.
Let AI provide you with Real-Time Updates For Security Monitoring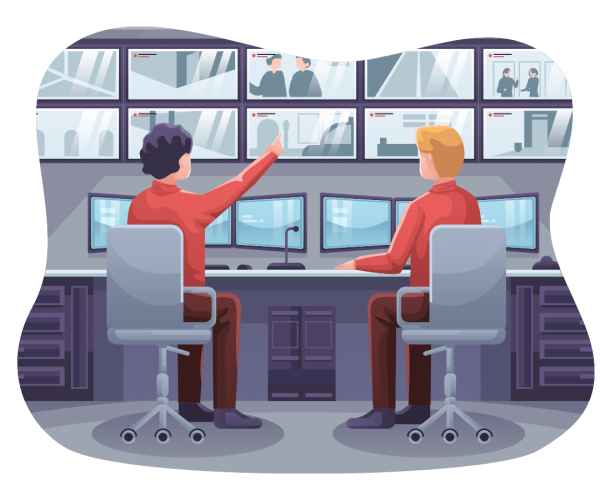 This autonomous video platform also works 24/7 so that your business can continue running smoothly. At the same time, the AIVIS keeps a close eye on all activity in your building, home or any other space requiring intelligent protection! 
The AI-enabled camera gadget includes all necessary features, such as facial recognition technology, to make a facility wise and threat-free.
The Security Monitoring system will be operational 24 hours a day, seven days a week, and will turn media into usable data that can be accessed and used. All of this will be accomplished in seconds thanks to the intelligent application of Artificial Intelligence and Machine Learning.
Reasons Why Security Monitoring is Important:-
Real-time updates on camera tampering
Check to see whether the camera is slanted.

Real-time information on whether or not the photographs are blurred.

Keep an eye out for any camera blackouts caused by fabric or any other substance.

Camera NVR/DVR recording

Hard disk recording on NVR/DVR.
Keep track of the routine work
If the personnel adheres to the essential conditions.

If the daily tasks are completed correctly.

Any unlawful incursion or occurrence.
Whether or not the crew is wearing masks.

Whether or whether the consumers are wearing masks.

To maintain social distance, real-time updates are provided.
Keep an eye out for consumers with Security Monitoring
Count the number of persons on an hourly, daily, and monthly basis.

Gender information.

Age information.

Keep an eye on facial expressions to learn more about your customers.
            The generated data is useless unless and until processed, which collects data in return. Artificial intelligence may then analyze the data to make the most sense. AI technology enables machine-to-machine contact by researching and making sense of data. For example, in a system with energy spikes, AI can learn where they typically occur and under what conditions. This data may then be utilized to improve power grid management. Similarly, AI technologies are used in intelligent traffic management and healthcare facilities.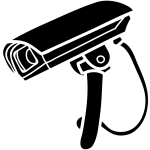 Over the past few years, the CCTV business has undergone a significant transformation thanks to AI technologies. As a manufacturer, retailer, and public infrastructure provider Agrex supports you in believing in this philosophy with continuous and innovative manufacturing, retail, and public infrastructure services. We want to go beyond surveillance technologies by using artificial intelligence and vigilance for monitoring control. In order to ensure that even the tiniest inconsistency is avoided, Security Monitoring has been added to the algorithm.